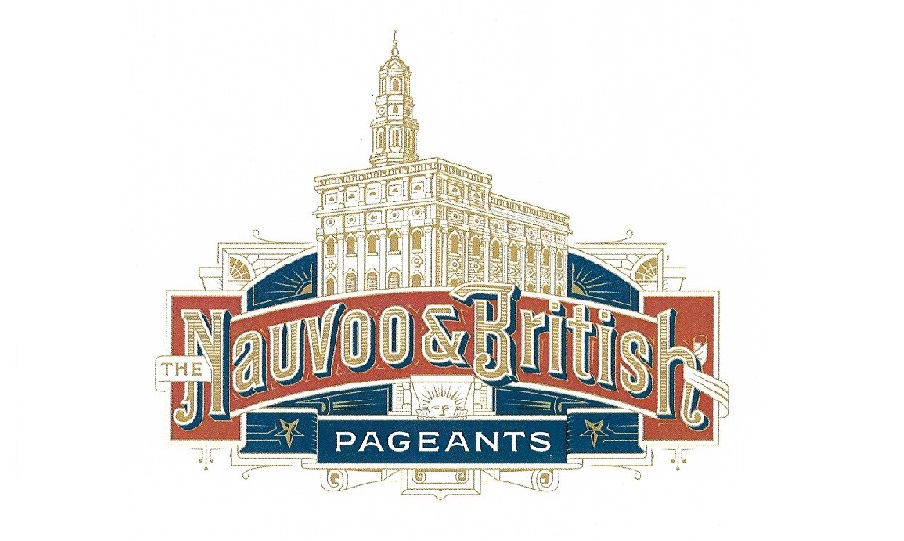 The Nauvoo & British Pageants in Nauvoo, Illinois
July 9 - August 3, 2024 (Tues - Sat)
We Welcome You To Nauvoo In 2024!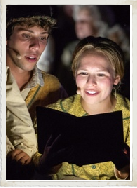 Come enjoy these two inspirational, life changing performances. We invite you to come experience the joy, the faith and the spirit found in the stories of those who gave their all to build the kingdom of God.
With two pageants performed on alternating evenings on the same stage, there has really never been a better time to visit Historic Nauvoo, Illinois. We hope to see you next summer!
The British Pageant continues as a companion to the Nauvoo Pageant in Nauvoo, Illinois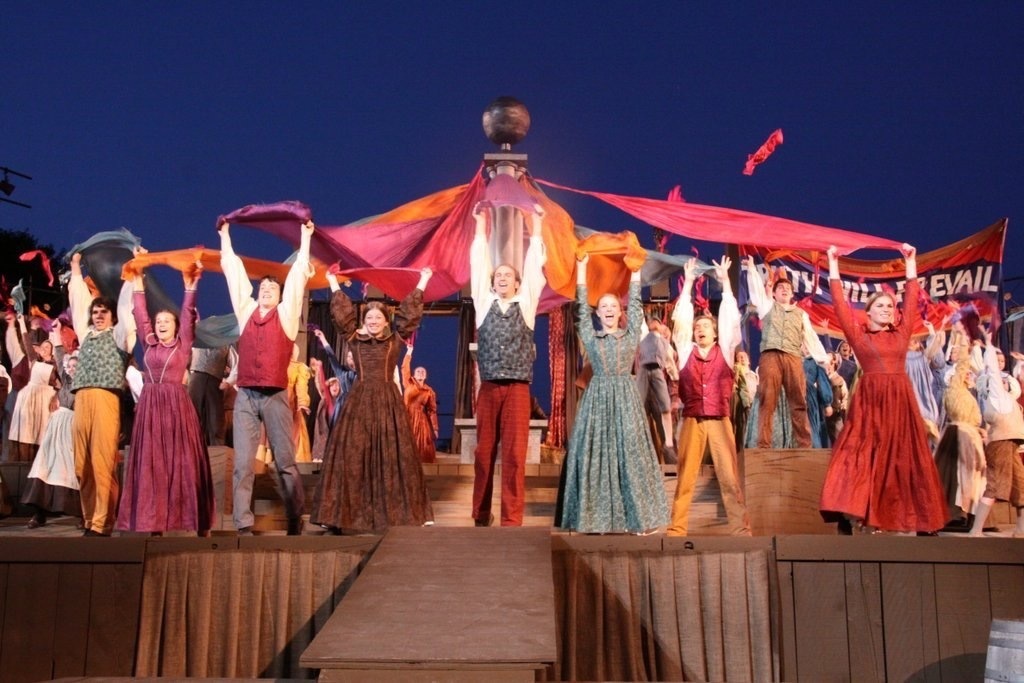 The British Pageant was originally performed in Chorley, England in 2013 and will continue to be performed there every 4 years. The next performance is scheduled for 2027 in England.
Since it was not an annual pageant in England, it was determined that a modified version of the British Pageant would be brought to Nauvoo in 2014 and be performed on alternating evenings during the pageant season.
Performances begin at 8:30 p.m. each evening (Tues - Sat) with a British Pageant dress rehearsal open to the public on Monday evenings at 8:30 p.m.
Also, guests are invited to enjoy the pageant's Country Fair begining at 7 p.m. The Country Fair is a pageant guest favorite as they participate in games, dancing and other 1840's era activities before the pageant performance at 8:30 p.m.
The Pageants Celebrate a Great Legacy of Faith
The pageants are filled with authentic hymns and folksongs, lively dances, and tender moments that share the joy these early Church members found in living Christ's gospel. Through words taken from journals, sermons, and historic records of the period, the pageants invite all to feel the powerful testimonies of these faithful Christians.
The Nauvoo Pageant is Narrated by Parley P. Pratt and emphasizes the prophetic mission of Joseph Smith and honors the sacrifice, faith and courage of the Saints who gave their all to build a city and a temple to their God. See a video Glimpse of the Nauvoo Pageant.
The British Pageant is Narrated by a character named Arthur Ashton and it explores events surrounding the beginning of the Church in the British Isles and the impact of the British members' abiding faith and deep love for one another and the Savior. See a video Glimpse of the British Pageant.